New silent generator price that compete with quality
When you need a new diesel generator, look no further, we build brand new quality generators at high standards, and all our products is fully guaranteed. When you buy a new generator from Newtontech Power, you get much more! We have several options to suit your budget, and requirements. As standard all our new generators comes with a 24 month guarantee, and 24 hours emergency standby assistance. Our diesel generators start form 5.7Kva up to 2MW. Have a look at our product range for your generator.
Silent Generator.
Our silent generators all consist of 2mm lazer cut body's that on the smaller range is powder coated, and on the bigger range is painted with high quality epoxy paint. The body's is guaranteed against rust for 3 years. Other options include stainless steel and 3CR12 steels. Our complete generator range use fuel tanks that are made from rust free Stainless Steel.
Quality
Our new diesel generators is quality checked and tested before delivery, we only use components that is reliable and tested, brand names include Cummins Engines, Stamford, Deep Sea Electronics, Deutz Diesel Engines, Hatz, etc. We only manufacture reliable generators.
Choosing the right generator.
Whether you need a new home generator or an industrial generator, this web page can guide you with information to help you select the right generator for your application. To get the basic knowledge of the different types and generators, look at our technical pages to guide you with the basic info you might need.
Also we have some calculators to give you a guideline for your calculations on our tools page.
We have brand new diesel generators for sale!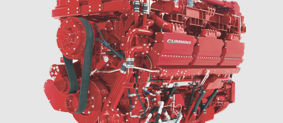 Power when you need it.
Diesel generator parts and service.
For Professional advise and parts, look no further, we can support and supply parts to all known brands, you can contact us 24/7, Put us to the test!. we have your generator for sale!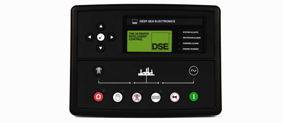 Power Management and Engine Protection.
Auto mains Failure (AMF) and Automatic Transfer Switching (ATS)
Many Options available to suit your specific needs, engine protection with key start, automatic start, and signal start. We can support and install switching panels, and some electric generators is integrated with ATS.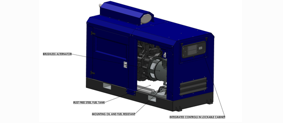 Simplicity and Quality.
Technology that works.
We develop machines with many years of experience and workmanship, our generators will deliver!
Silent generator custom design.

Custom designs, and power Solutions, to suit your specific needs.
Design
Development

Diesel Generators for sale, reliable and Professional service and support.
More information and generator price range
About our company »
Our Diesel Generators is tested and quality inspected before shipment, ensure quality and reliability. We will have your generator for sale at Newtontech Power at a very competitive price in its class.